For Your Consideration
In some general sense, a person's internal conflict seems to stem from the battle for life control between the conscious and unconscious mind. Do we decide to live from the limitations of the human conscious mind or do we live from the access to unlimited awareness available through the unconscious mind? Many factors influence this choice. Not the least of which is that during our childhood we are taught to live from our conscious mind. It seems one of the primary tasks of adulthood is to access and reclaim the connection to the infinite by learning how to use your unconscious mind.
Address:
1204-B E. Washington St
Greenville, SC 29601

Phone:
864-467-1077
Email:
Click on the waves for a new learning opportunity!
NEXT WAVE COMING SOON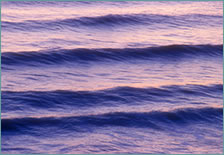 Recent Posts
Archives
Categories
Testimonials
"…This was the most life changing journey-and it was a journey. Well thought out from beginning to end, building and allowing for growth, evaluation, understanding, connection and transcendence."
"The scope of the material was both broad and specific: It appealed to six diverse attendees with very different life experiences, yet appealed on a very specific personal level."
"Thank you for helping me take the next step! Thank you for helping me open my heart and connect with the love that is life!"
"John has the ability to hold a vast space for you to explore any thoughts and beliefs- large, craze or deeply painful- in a container of groundedness and love."
"I have material here to help me on my path of life. Thank you for the information that will change my thinking of myself and others."
"Not only were my desires met, they were exceeded. This is just the beginning to an ever eternal ongoing amazing journey- the possibilities are infinite."
"Clear on explaining concepts and helping me experience them. Thank you for taking time to listen and address each of us personally."
"All the exercises done in the workshop were both obtainable-doable (can be done on my own) as well as helpful, ever life changing."
"Great experience! I experienced a lot of deep healing!"
"John facilitates and supports the safety net for full expression. A journey toward self, thank you John"
"Deeply enriching, connecting and even transcending experience."
"A beautiful experience. He helped me find my way and find what I was searching for with love, kindness and knowledge. I also feel I have been given the tools to continue on this path."
"Dr. Burton has a unique way of combining Psychology, spirituality, humor and compassion that leads to showing you a more complete way to live connected to God and your authentic self"
"Never disappointed. I always grow and gain more freedom when I do the work and take advantage of the appointments. Dr. Burton is a true master and works quickly, rendering incredible results."